In Beer In The News, Beer Me BC excerpts news from sources around the world of craft beer. Note that the opinions expressed within are those of the original source and not Beer Me BC.
The Odd Society Distillery is Open For Business
While remaining outside the BC craft beer industry, a new player in the spirits industry has stepped into frame opening their East Vancouver doors for business. The Odd Society is a small-batch craft distillery that combines 'old world distilling traditions with new world ingredients and ingenuity to create a family of spirits that entice and intrigue.'
Located on Powell Street in East Vancouver's port district, Odd Society is dedicated to combining Old World distilling traditions with New World ingredients and ingenuity to create a family of spirits including whiskey, vodka and gin.
Founder and Distiller Gordon Glanz holds an MSc in brewing and distilling from Heriot Watt University in Edinburgh, Scotland where he experimented with distilling whiskey using raw grains and commercial enzymes before studying under the masters at Springbank distillery in Campbeltown.
Now back in his home town, Gordon is applying his penchant for experimentation and knowledge of tradition within the Odd Society, which he operates alongside his wife and partner, Miriam Karp, good friend Joshua Beach.
Initial offerings from the Odd Society Distillery include:
East Van Vodka
Vodka
Column distilled and charcoal filtered, East Van Vodka is made from 100% malted barley grown in BC and proudly blended with purified Vancouver tap water to create a fresh, crisp spirit. Made by hand in small batches the way a lot of things in East Van are.
—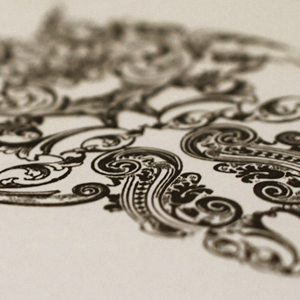 Mongrel
Unaged Barley Spirit (a.k.a. unaged whisky)
Mongrel is a straight-off-the-still, unaged and unadulterated spirit. Called white dog, white lightning or just plain ol' moonshine during prohibition, the lack of maturation allows the full intensity and true nature of the underlying raw ingredients to shine through.
—
Wallflower
Gin
Wallflower's unique nature is due to the influence of two great gin-making traditions, maceration and vapour extraction, and is created in a specially made small-batch European copper pot still. Wallflower presents a beguiling character that takes one sip to fall in love with, but many sips to truly comprehend
For more information on the Odd Society Spirit Distillery visit oddsocietyspirits.com
Images and text from Odd Society Spirits